It was a warm Saturday when Raphaëlle went to explore Seoul with her friend Wally.
It was a particularly nice day so the walk took them all the way to Hongdae. Which is a very long way indeed.
It was in Hongdae that they found many happy people, for Hongdae is a place where many happy people go
And it wasn't long 'till Raphaëlle found out why people were so happy.
It was the Hello Kitty Café. And it made Raphaëlle very happy too. Hello Kitty Café was home to many kittys, proud kitties.
Sleepy Kitties
Active Kitties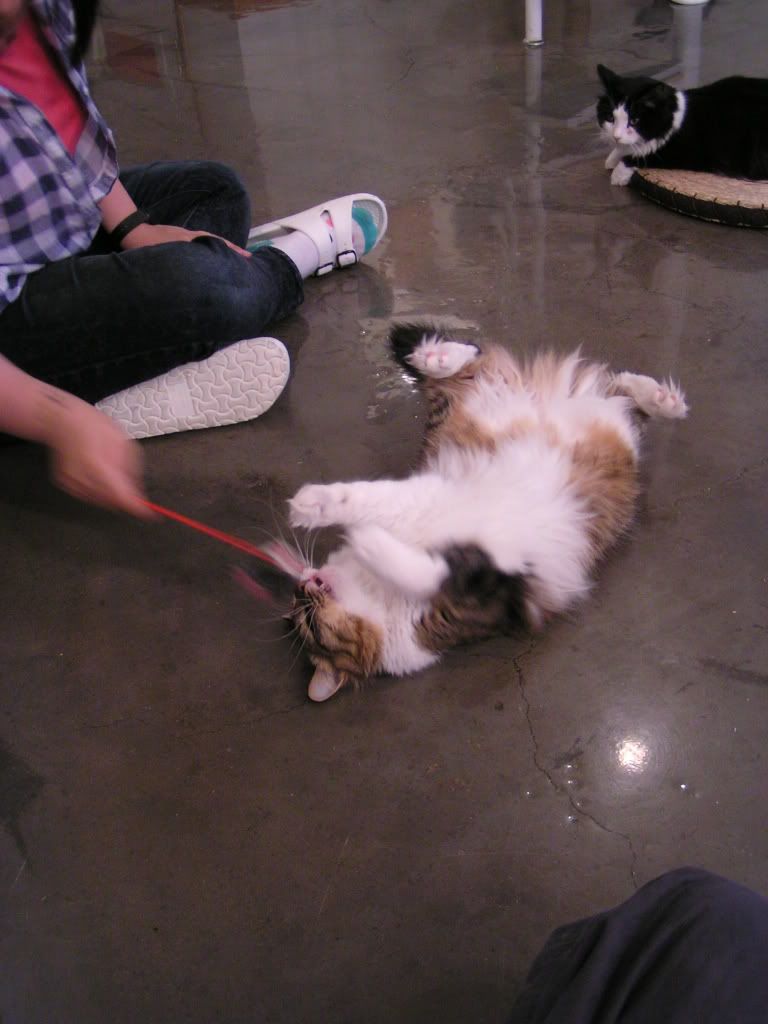 And then there were the kitties Raphaëlle played with. But these kitties didn't seem very interested
Poor Raphaëlle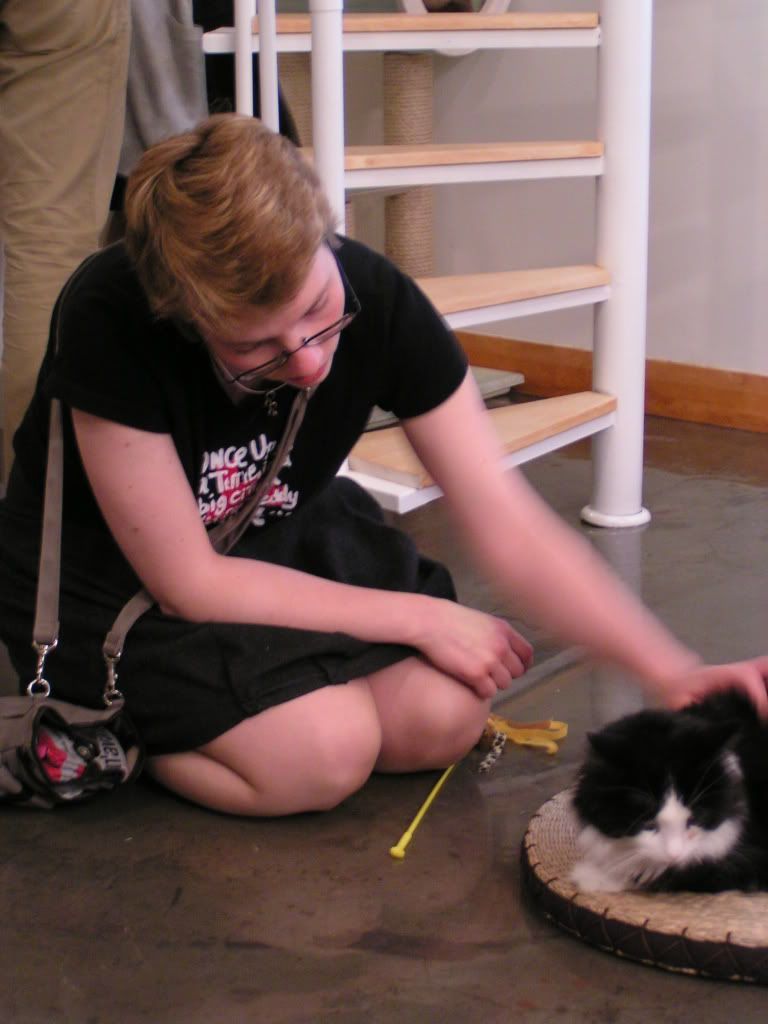 Wherever she went the kitties just didn't want to play with so many other people to play with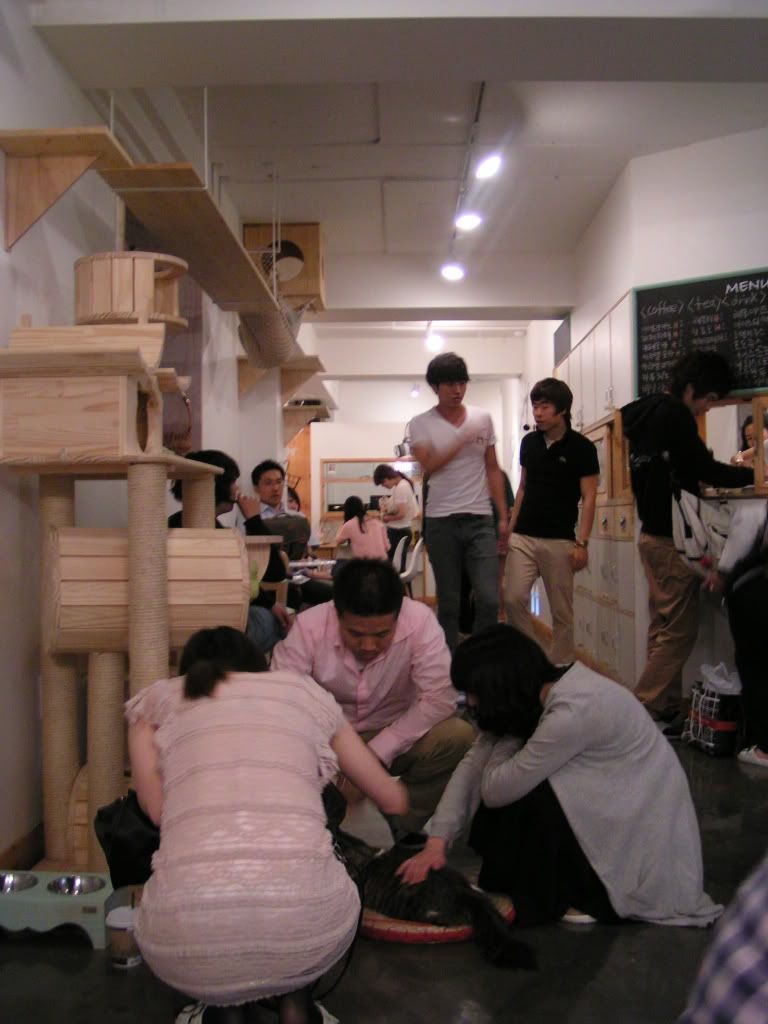 Other people went to great length to play with the kitties. Perhaps if Raphaëlle did the same?
SUCCES!!!
And there was much cuddling and playing to be had by all.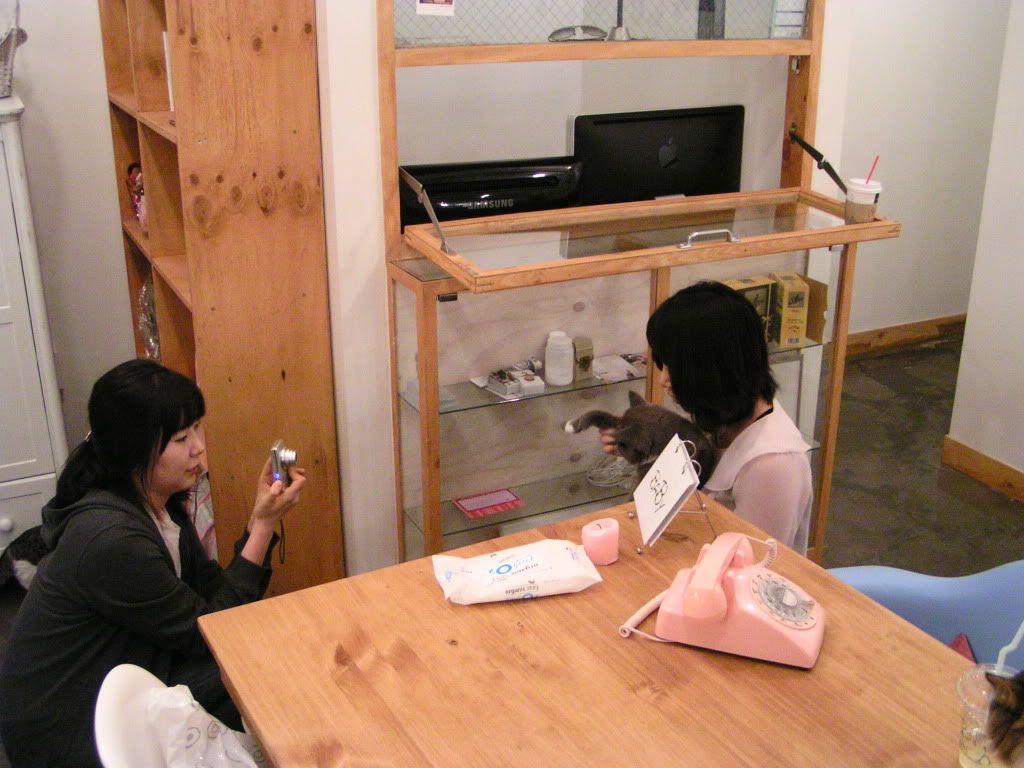 Hongdae sure is a swell place. At the end of the night Raphaëlle went to sleep happy with kitty dreams waiting for her.
THE END
.
.
.
.
.
.
.
.
.
.
.
.
.
.
P.S.
Before getting home we had some nice flaming drinks
And saw what happens with people who can't hold their flaming drinks and the effect that has on busy trains
P.P.S. a different perspective of Hongdae is given here
======================================================================================
Life is hard, then you nap.
– Cat law #6